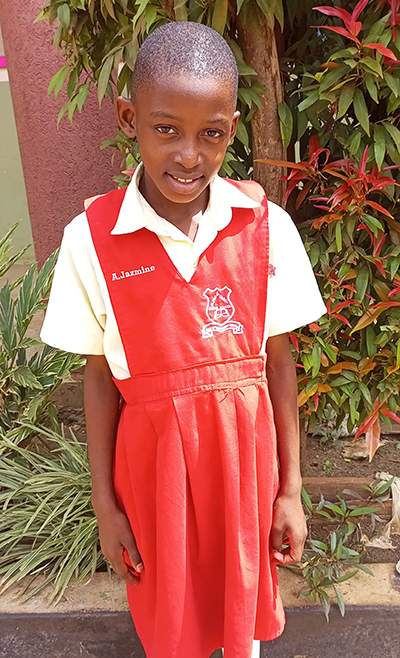 Precious Mirembe
| | |
| --- | --- |
| | Female |
| | 9 |
| | Kampala, Uganda |
| School: | Alpha and Omega Primary School |
Brief History
Precious lives with her grandmother in one of the slum areas of Kampala called Mutungo. Her mother has a mental health problem and cannot take care of her. They don't know the whereabouts of her father because he ran away after Precious' mother become pregnant with her. 
Her grandmother struggles to look after Precious, finding food is a challenge at home, and even taking her to school is still a problem.
Precious wants to go to school so that she can take care of both her mother and the granny as well.
What do you do after school?
Precious wants to get an education so she can take care of her mother and grandmother.
Sell Socks to Sponsor This Child
Go Back