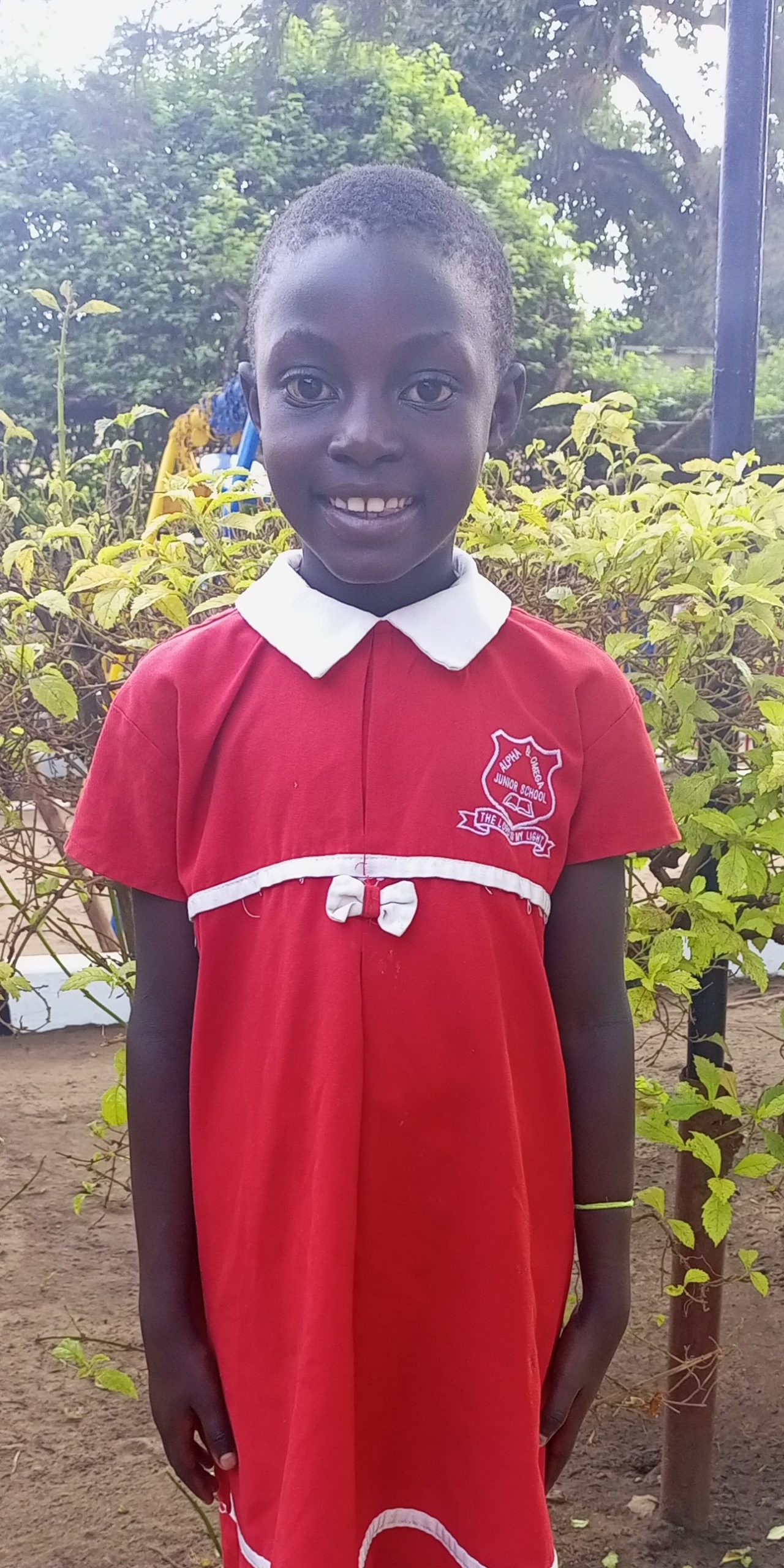 MERCY KANA
| | |
| --- | --- |
| | Female |
| | 6 |
| | Kampala, Uganda |
| School: | Alpha and Omega Primary School |
| Favorite Subject: | English |
| Hobbies: | Singing |
Brief History
Mercy lives with her aunt along with her 7 siblings in one of the slum areas of Kampala called Katazza, Mercy's mother rejected her when she was 2 years old and so the auntie took her in to take care of her.  The whereabouts of both her biological parents are unknown.
Mercy has never attended school and neither have the 7 siblings. The auntie struggles a lot to take care of the kids because she is not working and can't find work.
She is so excited to go the school like her friends.
What do you do after school?
Mercy dreams of becoming a teacher.
Sell Socks to Sponsor This Child
Go Back