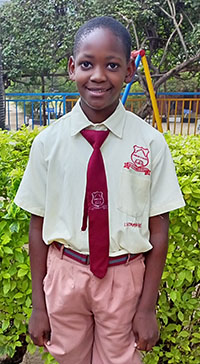 Abbey Lutaya
| | |
| --- | --- |
| | Female |
| | 12 |
| | Kampala, Uganda |
| School: | Alpha and Omega Primary School |
| Hobbies: | Swimming |
Brief History
Abbey's father is very ill and can no longer be able to look after his family and her mother is not employed. They often struggle to feed the family once a day and school is just a dream for Abbey. 
What do you do after school?
Abbey dreams of becoming an engineer someday.
Sell Socks to Sponsor This Child
Go Back